If anything has come from me listening to Drake for the last decade, it's that Turks & Caicos is always the preferred move. So, naturally, when the opportunity came for me to cosplay as my fave video vixen on the island, I shoved my cutest 'kinis in a carry-on and closed out the summer around crystal waters and unlimited rum.
Okay, admittedly video vixen was a stretch since I did stay at Beaches Resort Turks & Caicos, a go-to getaway for families (aka things were kept ~wholesome~). So, yes, youths were scuttling about with Mom and Dad, but there definitely was enough to keep a group of millennial gals entertained and not ducking for cover. From Insta-worthy backdrops to authentic Caribbean food to a '90s boy band concert (yep!), Beaches Turks & Caicos doesn't owe me a damn thing. Read on for the scoop on the resort, including the best restaurants, activities, and the living accommodations.
(Psst: JFYI, the writer received comped accommodations, meals, and experiences during this getaway in order to write this review.)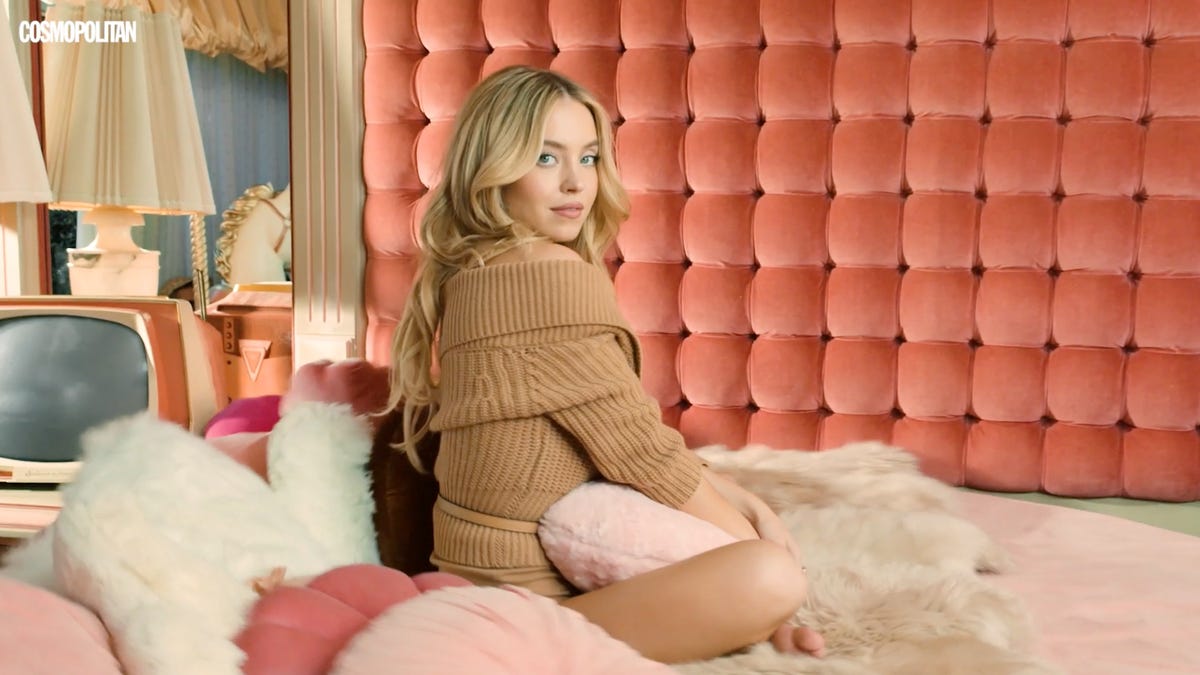 STAY
Beaches Resort Turks & Caicos: Prepare to be hit with a serious case of nostalgia because this all-inclusive resort will make you feel like you're on family vacation in 2003 again, but like, in the best possible way. There are five "villages" that make up the resort and each are inspired by France, Italy, the Caribbean or Key West. While the vibes are obviously different for every village, they all feel very neighborhood-y. Think: rows of townhouses and centralized pools all within walking distance to restaurants and cafes. Basically, the resort gives tropical getaway meets elevated at-home comfort.
Case in point? My not-so-humble abode for the week was a three-story townhouse with a stocked full-size kitchen, six-seat dining room, living room, two spacious bedrooms, two full bathrooms, balconies galore and—wait for it—in-unit laundry! My NYC apartment quite literally could never.
PLAY
Sailing on a catamaran: This was such a fun way to see more of the country while still being connected to the resort. We made a few stops on the boat, one at Iguana Island where you can either swim in the ocean (or take Insta pics, let's be honest) or go see why the island got it's name. Before that, we parked the boat pretty far out and went snorkeling. Also! It's worth noting that I cannot swim (no, not "even a little bit," as someone asked me during this trip), and I was mostly comfortable tackling these water excursions. Me and my Very Secure Life Vest™️, that is.
Water sports: There's a smattering of water activities to dig into on-resort, like paddle boarding, big biking, and surf lessons. I hopped on the big bike, which is basically a giant floating tricycle meant for two people to peddle through the ocean. Prepare to be humbled because it's a whole workout.
Go to a concert: Remember those nostalgia vibes I mentioned? Well, they were amped up by a jillion during a reunion concert from '90s boy band 98 Degrees (!!). Little Me was living her best life when Nick Lachey and Friends performed the bangers of the decade.
After-hours karaoke: Because this is a family resort, things shut down pretty early and there aren't a ton of adult-only activities. But! Slide over to British pub Cricketer's for wings, fries and tourists belting charmingly off-key Taylor Swift and Whitney Houston classics for a surprisingly delightful vibe. Or, you know, get there early enough to be ~those tourists~ yourself. No judgment.
EAT
The Jerk Shack: There are literally 21 on-resort restaurants, but this, by far, was the best one IMHO. Mostly because it was the only one where you got a true taste of Caribbean food, like jerk chicken and plantains. Plus, this lil shack was on the very edge of the resort, so it wasn't as highly-populated as some of the other restaurants. Basically, it was so chill that I took an entire nap in a sandy lounge chair after guzzling down half a jerk bird. And when I woke up, I sat for some impromptu beachside braids. Truly, what out-of-office dreams are made of.
Bayside Restaurant: I literally ate here at least three times in just a few days. The food was standard and tasty, but it was a short walk from my townhouse and had such luxurious views at any time of day. Highly recommend going in the evening for a cotton-candy colored sunset dinner on the rooftop.
Rum Punch: Because this is an all-inclusive, the libations were bountiful, specifically, the rum. Rum is thee alcohol of choice in the Caribbean, and you didn't really do the culture unless you had a rum punch (or seven). Don't believe it's that serious? Well, when I walked into the stunning open-air lobby upon arrival, I was handed a frozen rum punch that was then topped off with even more rum from a heavy-handed bartender. Only order rum punch. These are the rules.
Your Turks & Caicos Packing List:
Associate News Editor
Christen is the associate news editor at Cosmopolitan, where she covers all things around pop culture, celebrity, and things happening in the world. Previously, she was a features reporter at the Chicago Tribune where she specialized in lifestyle and culture topics like health, dating and relationships, parenting, home, race and more.