When you think of Italian vacation spots, I can probably guess the first three places that come to mind: Rome, Florence, and Venice. Maybe if you recently binged The White Lotus, Sicily made that list too. But! I'm here to put you onto an Italian city that has a little bit of a different reputation—Milan. And yes, ofc—I know you've heard of Milan, but if you've never visited, I'm here to tell you it is very, very worth it.
The city itself is stunningly beautiful (I mean, it's Italy, baby). The charm is real. The food is incredible. And the people are fashionable. But one of the real highlights of being in Milan is actually the stuff you can do outside of the city. This place is a day-tripper's dream come true. Within a two hour drive you can get to Lake Como (George Clooney, anyone?), Lake Garda, Portofino, Verona, and even Switzerland, if that's your jam.
While I had technically been to Milan before, this trip was a bit different because I was taking it for ~professional~ reasons. I was invited by Alfa Romeo (yes, the car company from The Graduate, but also so much more than that) to test drive their new hybrid crossover, the Tonale, on the streets of northern Italy. I even got to fulfill my Drive to Survive fantasies by taking laps at an actual race track. I was truly living la dolce vita, as they say.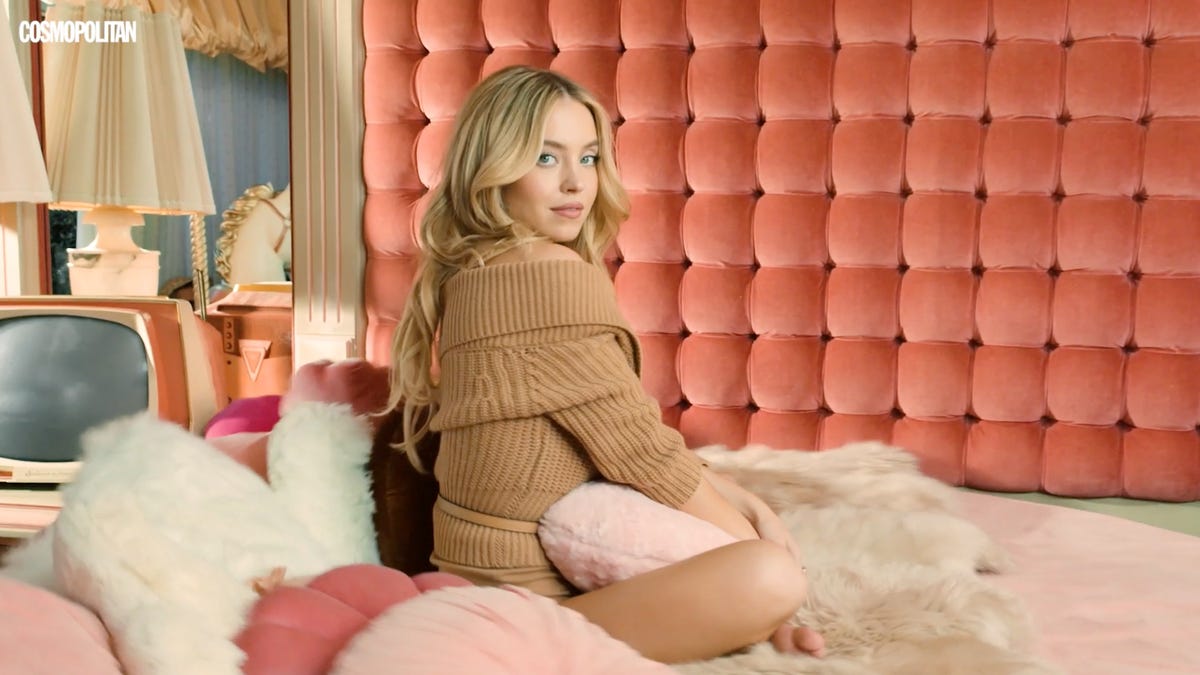 If you're planning your summer trip to Italy, here's my best argument for what why you should put Milan on your list.
(P.S. The writer received free stays, meals, and experiences in order to write this story.)
Stay
We stayed at the Rosa Grand Milano for our trip, and it is truly the perfect launch-pad for all the Milan activities. It is literally one block from the famous Duomo and Galleria Vittorio Emanuele II shopping mall. Plus, the rooms look like this:
Play
Take in the view from the Duomo roof: Yes, it's the first thing that comes up on every list of things to do in Milan, but it's for a good reason. The view is truly so cool. I mean...
Explore Sirmione, on Lake Garda: True story, this little town was recommended to me by a waiter at a restaurant, and it's just so adorable. The town sits on a point that juts out into the lake, and you can walk the rocky beach around the full point. If you go early enough in the day, you might even have the place to yourself.
Day trip to Lake Como: Lake Como is beautiful and very worth the trip, but two warnings. Because it is so popular, do yourself a favor and plan ahead. And be prepared for year-round crowds.

Climb the hill in Verona for an incredible view: Romeo and Juliet actually did live here way back in the 1300s, and walking around in 2023, it still feels like the setting for the most famous love story (tragedy?) ever told.
Eat
Order a Campari Seltz at the place they were invented: Move over, Aperol Spritz, there's a new summer cocktail in town. Stop at Camparino, the bar founded by the son of the man who invented Campari, and drink the drink that was invented on the property. It's so refreshing.
Risotto: Please eat it. While Italy is obviously known for its pasta, the northern part of Italy also has a real talent for risotto, especially the Milanese style, which is made with saffron.
Bar Luce: If you're a film nerd (hi, me) you'll love this Wes Anderson-designed cafe at the Prada Foundation, which is, contrary to what the name might imply, not a Prada store, but a museum. It feels very Wes Anderson-y, and I mean that as the highest of compliments.
Everywhere else: I mean, it's Italy. You can't go wrong with the food.
Drive
Drive an Alfa Romeo: Normally I'm not a person who wants a car on trips (public transportation, FTW), but being able to drive to all the cute little towns around Milan was a game-changer. The Tonale, the crossover I mentioned above, would be the perfect road trip car for a weekend getaway. It's room-y even in the back and there's plenty of space for luggage. (I'm looking at you, friend who brings five bags for a long weekend.) And if you love it, the best news is you can now buy one in the U.S., so you can get your Italy fix by, like, driving to work. It's a win-win.

Senior Entertainment Editor
Emma Baty is the Senior Entertainment Editor at Cosmopolitan, where she shapes TV, movie and music coverage, writes celebrity profiles, edits stories across both print and digital, and generally obsesses over all things pop culture. Prior to this role, she worked as Cosmopolitan.com's News Writer, writing celebrity news stories daily and covering live events like the Oscars. Originally from Grand Haven, Michigan, she currently lives in Brooklyn.